LIQUID WATERPROOFING MEMBRANE SYSTEMS
Greenseal  > LIQUID WATERPROOFING MEMBRANE SYSTEMS
It can be applied by roller, brush or by spraying. This system can be easily applied to corners, angles and non-uniform surfaces. This material forms very good elongation and a flexible waterproof membrane after curing.
Greenseal 5000
Greenseal 5000 is a waterproofing system ideally used between slabs to protect them against the penetration and lateral movement of water. Greenseal 5000 waterproofing membrane is a cold applied, seamless, elastomeric single component moisture curing bitumen modified polyurethane, specially formulated for hand application by using squeeze or roller to vertical or horizontal surface.
Greenshield 108
Greenshield 108 is an excellent energy conserving elastic coating designed for roof, walls and substrates that requires heat reflective & waterproofing protection. Greenshield 108 is a "green" product that is eco-friendly and is safe for both the applicator and the environment. It is recommended for exterior use for all residential and commercial buildings.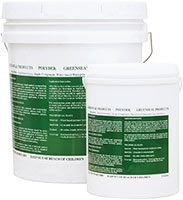 Greenseal Polydek
Polydek is a high performance, liquid-applied waterproofing membrane of styrene acrylic polymer. It consists of a very elastic polymer with the inherent flexibility that allows the membrane to accommodate movements in the substrate. It works as a seamless membrane that performs and adapt to any construction requirements in varied climatic conditions.
Multiseal 2000
Multiseal 2000 (MS2000) Liquid Applied Waterproof System is an essential integral part of your concrete. It not only enhances the hardness and strength of your concrete, concurrently it creates an interface that is, vapour proof, waterproof, oil proof, acid resistant chloride ion resistant and high in strength. When concrete cures, fine capillaries are formed within.
Greenseal Polyurea
"Greenseal Polyurea" is a very fast set, premium, 2-component 100% solids coating/ elastomer derived from a reaction of an Isocyanate Pre-Polymer and an Amine terminated resin blend. This general purpose Polyurea has been especially designed to protect and coat most surfaces. It is relatively insensitive to moisture and temperatures.